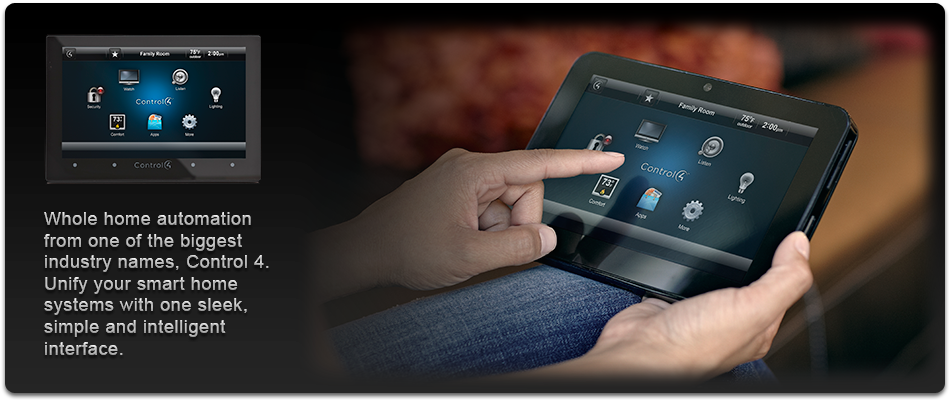 Control4 Smart Home Automation
Smarten up! and future proof your home with our extensive range of smart home wiring & automation technologies.
Simple, unified control of all your home technology, from AV to security, lighting to heating, control is the word.
Seamless integration with 3rd party devices and a consistent, intuitive control interface accessed from anywhere.
Control4 makes your life simpler and your home easier to use, the possibilities are endless with smart home automation.
Mood Lighting Control
Create lighting scenes to match your mood, take control of your home's ambience with our powerful lighting solutions.
Control from keypads, touch screens and remotes, schedule lighting events when it gets dark or for holiday modes.
Adaptive lighting darkens the room when a movie comes on and brightens it when the alarm clock goes off.
Curtain & Blind Control
Integrate control of curtains and blinds into your smart home automation system and make them truly clever.
Create wake up events combined with your lights and audio to draw the curtains, raise the lights and turn the radio on.
Enhance the security of your home with scheduled events to make the house appear occupied even when you're away.
Heating, Ventilation & Air Conditioning
Room specific temperature control, heating or cooling, with intelligent event based programming.
Control from anywhere, turn off the heating when you're away on holiday, warm the house up ready for your arrival.